What was once the sacred domain of automakers is turning into Google's playground. The technology company, a subsidiary of Alphabet, Inc., is integrating its high-definition mapping technology into new cars as part of the larger Android Automotive operating system.
The technology will debut on the new Polestar 3, an all-electric SUV that will be produced for the U.S. market in South Carolina, eventually alongside the the Volvo EX90. The EX90 will get the tech too.
"These developments are the direct result of our strong relationship with Google and show the advantages of integrating the innovative Android Automotive OS in our cars," said Thomas Ingenlath, Polestar CEO, in a press release.
Google's new HD map is a comprehensive, highly detailed look at road information. This type of imaging is crucial for seeing things like lane markings and road signs, otherwise unseen until the moment they are happened upon by a vehicle during travel.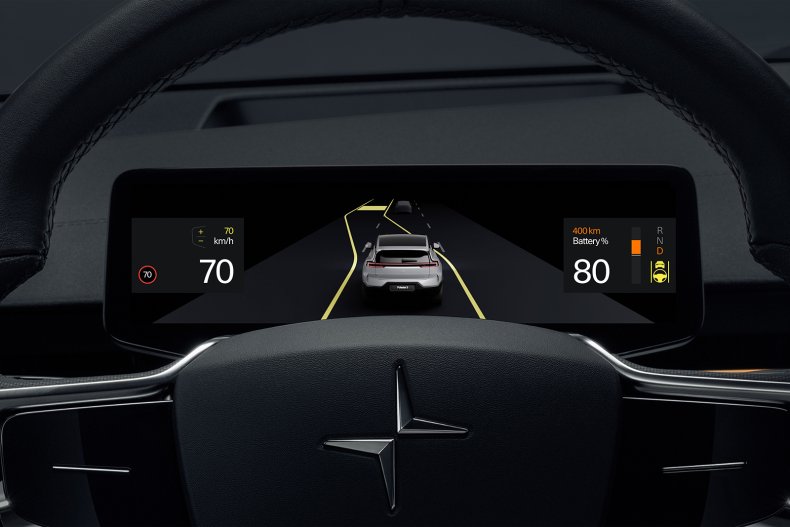 Polestar will use the mapping technology, combine it with information coming from vehicle sensors and Google's precise lane-level and localization data to facilitate the use of driver assistance features like Pilot Assist.
Polestar worked with Zenseact, Luminar and Smart Eye on its advanced driver assistance technology for 3. The new SUV features five radar modules, five external cameras and twelve external ultrasonic sensors. It has eye-tracking technology to warn drivers when they stray from the road for too long. It can also stop a car completely in an emergency when sensing a distracted or unresponsive driver.
Future hands-free driving technology is expected to use the mapping software as well.
"Building on our long history of mapping the world, Google's new HD map is designed specifically for automakers and we're excited to continue partnering with leading car manufacturers like Polestar to improve the safety and comfort of drivers everywhere," said Jorgen Behrens, VP and General Manager of Geo Automotive at Google in a press release.
Polestar 3 has a 14.5-inch center touchscreen display as well as a screen in front of the driver that displays crucial operating information like speed, range, driver assistance technology activation messaging, and speed limits.
The SUV is capable of over-the-air updates, which can tweak features, and add new ones, well after the vehicle's owners have taken delivery.
The Polestar 3 is price at $83,900.